Couldn't make it to our last ImpactfulAI MeetUp? Or you just didn't have time to take a picture of this amazing slide that made your brain go 🎆 🤪 ?
Don't worry, our friends at the Microsoft Reactor recorded everything so that you won't miss a second of our speakers' inspiring presentations.

Here's what happened at our last Impactful AI MeetUp on Wednesday July 31st. Enjoy!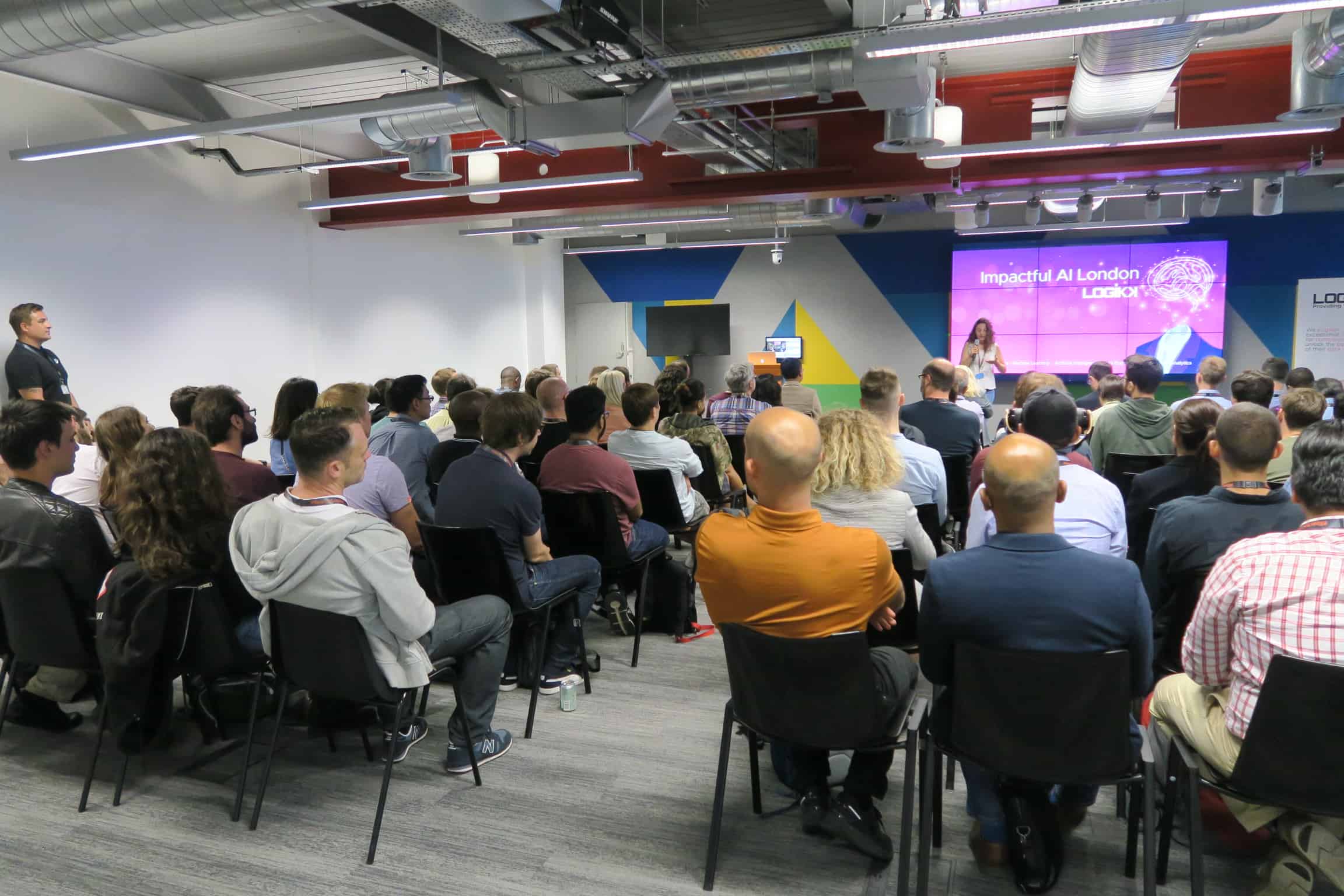 What I learned using GPT-2 to write a novel
Ben Gilburt, AI Ethics Lead at Sopra Steria
In February 2019 OpenAI announced a limited release of a text generation AI, GPT-2, listing concerns from fake news to impersonation as reasons to withhold the full model.
Using a very limited version of the model, he experienced first hand how society can react in a negative way to this technology.
AI in remote sensing data for agriculture applications
Panagiotis Sidiropoulos, Lead Data Scientist at Hummingbird Technologies
The recent progress in deep learning is slowly but consistently shifting the paradigm that was followed in remote sensing data processing over the last decades.
AI applications are starting to become available for a wide range of applications, from onboard data reduction to fine-grained analytics. Agriculture is one of the areas with the largest social impact of this technological revolution, through a two-pronged strategy.
AI technology is used to replace the typical flat-rate applications of chemicals with targeted applications only to regions of need, alleviating the environmental stress caused by intensive farming practices.
And AI is also used to substitute agronomic input across the season, something particularly meaningful in parts of the world where access to agronomical input is limited.
Tackling food waste with Computer Vision
David Woosnam, Senior Developer at Winnow
Food waste is a $1 Trillion problem. An individual commercial kitchen can waste up to $30K per year, just by throwing food in the bin.
At Winnow, they believe food is too valuable to waste.
More so when you add up the extra hidden impacts of food production like land use and water consumption.
In 2013 they started addressing the problem with the technologies available at the time.

The technology landscape has moved, and a new generation of tools (Deep Learning, Computer Vision and CNNs) are enabling us to provide better data, for less effort, enabling better decision making in the kitchen, saving 36,000 tonnes of CO2 per year and $30m.
Make sure to register on our Meetup group to be informed of our upcoming events!
Maybe we'll have a chance to meet you there!
Get our latest articles and insight straight to your inbox
Hiring data professionals?
We engage exceptional humans for companies looking to unlock the potential of their data