The instrumental role of IIoT in predictive asset management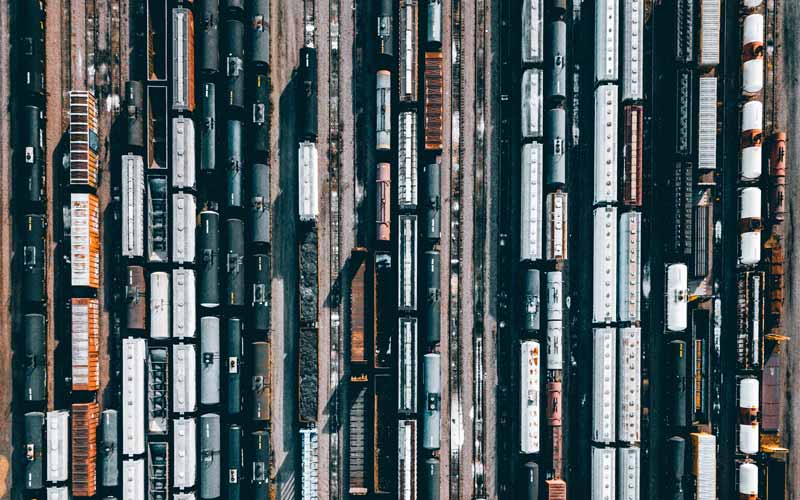 Asset-intensive industries, such as manufacturing, rail, water, energy and resources, must be constantly monitoring and optimising the performance of their physical assets. The ability to use data and technology to predict factors that contribute to product failure is an integral part of this, and one that is set to be vastly improved by the growth of the Industrial Internet of Things.
The Internet of Things has already had a massive impact on data science in general. Connectivity brings with it an unprecedented opportunity for gathering huge volumes of data. The connected 'things' in the IoT are the source of this profusion of data, as well as the sheer volume of the data itself, which allows for a more refined granularity in the quality of that data. This wealth of quality data is playing an instrumental role in the evolution of asset management.
By correlating data from various sources, such as maintenance service events, alarms, energy, weather, and telemetry, asset managers can harness the power of the IIoT (Industrial Internet of Things) to deliver predictive analytics with a level of accuracy and depth that far surpasses anything that has been possible previously. Algorithms created from the deep analysis of this data allow the triggering of corrective and preventative actions to prevent product failure, thereby increasing product trading time and saving costs associated with loss, excess energy consumption, and efficiency leakage, for example. That being said, reliance on algorithms should be subsumed to the major activity of identifying, accessing and preparing data for analysis.
Research by Gartner, in their paper 'Top Strategic Predictions for 2016 and Beyond: The Future Is Digital' (2015) predicts that, by 2021, one million IoT devices will be purchased and installed every hour. In a separate paper ('Forecast: The Internet of Things, Endpoints, and Associated Services, Worldwide, 2014) Gartner also stated that 47% of these devices will have the necessary intelligence to request support.
Connected devices that are able to actively feedback on when support and maintenance are necessary will have a massive impact on improving the ability to anticipate when action must be taken. However, rather than taking a reactive approach, the gathering of data directly from the times at which these connected devices request support will allow analysts to predict when this support will be necessary without a cry for help being uttered by the device itself. Either way, the approach will have a substantial impact on driving down product loss and failure considerably.*
As this evolution takes place, organisations will need to reassess their business strategy to align with a more service-driven approach. Rather than simply selling the product, maintenance and monitoring will play an increasingly crucial role in these asset-intensive industries. The cost-benefit ratio in this move will be maintained by the reduction in product loss. A more customer-centric, service-based approach has the additional benefit of improving customer satisfaction and thus brand loyalty, neither of which can be guaranteed under a product-centred approach.
One major concern, however, is cybersecurity. With so many connected devices, it is imperative that sufficient systems are in place to avoid hijacking of industrial connected products by would-be hackers. Whilst the rise of the IIoT is inevitable and already fast underway, it cannot be emphasised enough that organisations will have to think hard about how they ensure that connectivity is underpinned with a strong talent base of professionals equipped to monitor and maintain security. That being said, predictive analysis of security threats can also be built into the system to ensure breaches are prevented ahead of time, although cybersecurity professionals will be a key part of the workforce as IIoT adoption grows.
Businesses are fast realising the necessity to engage with the Industrial Internet of Things in order to futureproof their products and services. It is anticipated that business investment in the IIoT will grow from $215bn in 2015 to $832bn* in 2020. The organisations that are to be impacted most directly and deeply by the widespread disruption caused by the IIoT are those that deal in industrial products, with the majority of the investment figure predicted to be in asset information software and application development.
Clearly, the IIoT will cause a tsunami of changes and these changes should not be taken lightly. IIoT connectivity will drive rapid convergence between OT (Operational Technology), smart meters, substation equipment, robots, conveyor belts, transformers, generators, and so on, whilst the connectivity of back office systems and software will also be necessary. In short, these changes will mean that most industrial companies will be forced to think and plan more like a technology company, with a substantial proportion of their work navigating to a very data-centric model.
Get our latest articles and insight straight to your inbox
Hiring data professionals?
We engage exceptional humans for companies looking to unlock the potential of their data