Best AI Meetups in London
MeetUp is a great platform but it can sometimes be difficult to know in advance if the events will be worth spending your precious evening, and also there are so many of them the good ones are sometimes hidden in the crowd (with over 45 AI related groups).

So I spent a month going to as many as I could so that you don't have to. Here is a list of my favourite AI meetups in London so far.
After hosting a public lecture by one of the fathers of AI, Yoshua Bengio, Element AI London decided to launch a bi-monthly meetup and hosted their first event on March 21st at their WeWork space in Paddington.

Their speaker, Lachlan Kermode, talked about his team's work using architectural techniques to investigate cases of human rights violation, and demonstrated with a few examples, such as the killing of a Kurdish human right lawyer.

Element AI introduced a very innovative topic and quite frankly I had no idea that this could be an application of AI. I was glad I came and got my horizons widened. I think it is quite characteristic of Element AI to be disruptive and they demonstrated that in the choice of their first AI for good meetup topic!
Overall, it was a great first meetup with a curious and interested crowd, the pizza was good (in case some of you wondered!) and being at a WeWork, there were loads of different kinds of free beer.
I'll definitely recommend going to their next meetup on May 16th, you can check it out here. See you there!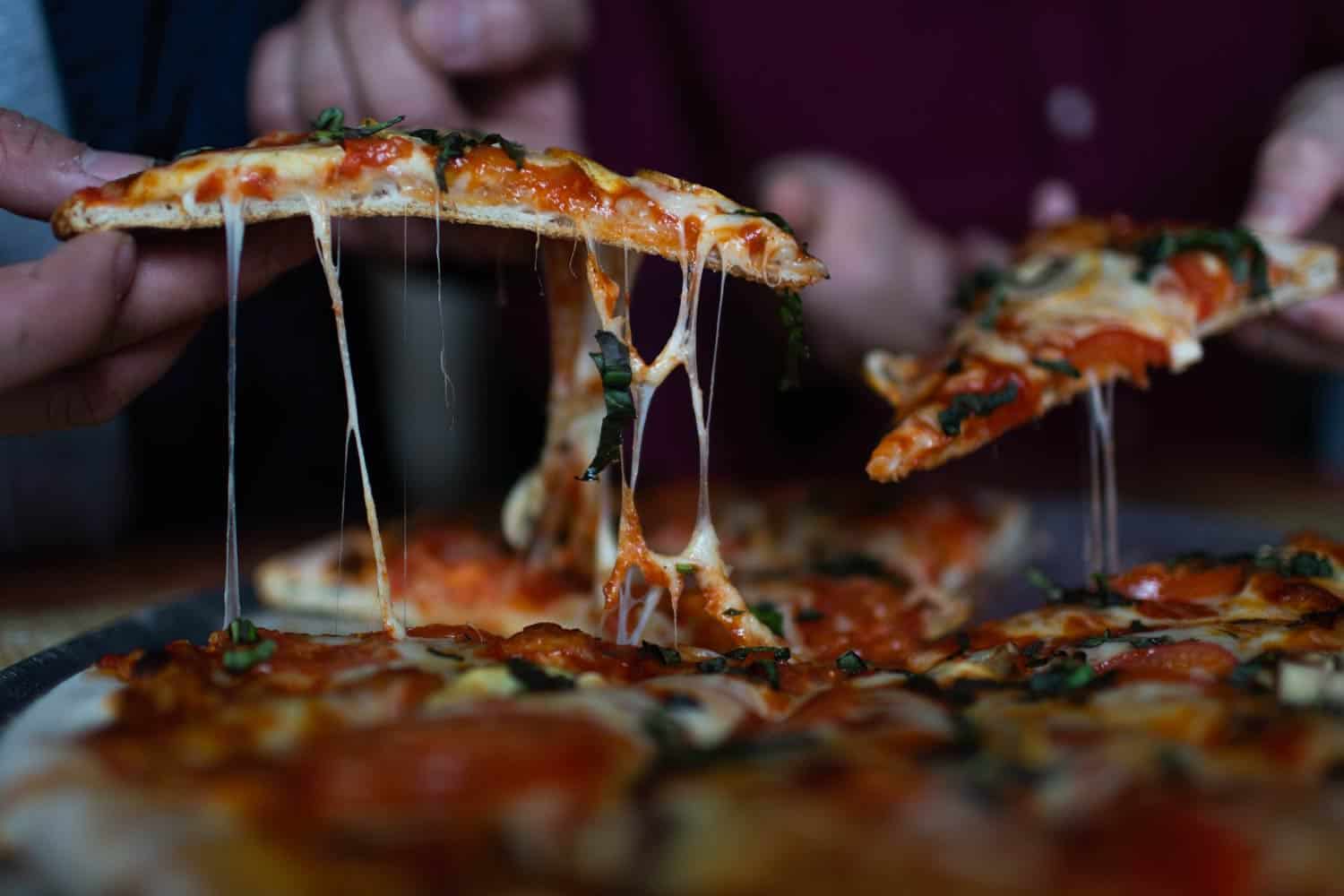 "Cognitive solutions for the NHS and beyond"
This meetup was very inspirational, and Dr Phil Webb's talk in particular. People often associate automation in organization with a lack of humanity, because let's face it when you talk to a robot for 10 minutes on the phone and there's no way to get it to understand your problem or to connect you to a human being, it can be very frustrating – I know it gets my 60-year-old dad shouting every single time.
But what if automation was designed not to replace human interaction, but to enhance it? What if instead of driving profit, it was able to bring peace of mind, through conveying information when a person can't?

That's what the NHS has been thinking about and it has come up with Ritta, a chatbot for cancer patients, so that they can have access to the information they need about their condition wherever and whenever they need to. Say you can't sleep at night because your mind is full of questions, this chatbot can answer them and maybe relieve them of some of the fears that come with cancer.

Yes, research in computer vision for cancer detection is great, but if you ask me, this is equally awesome and is equally changing lives.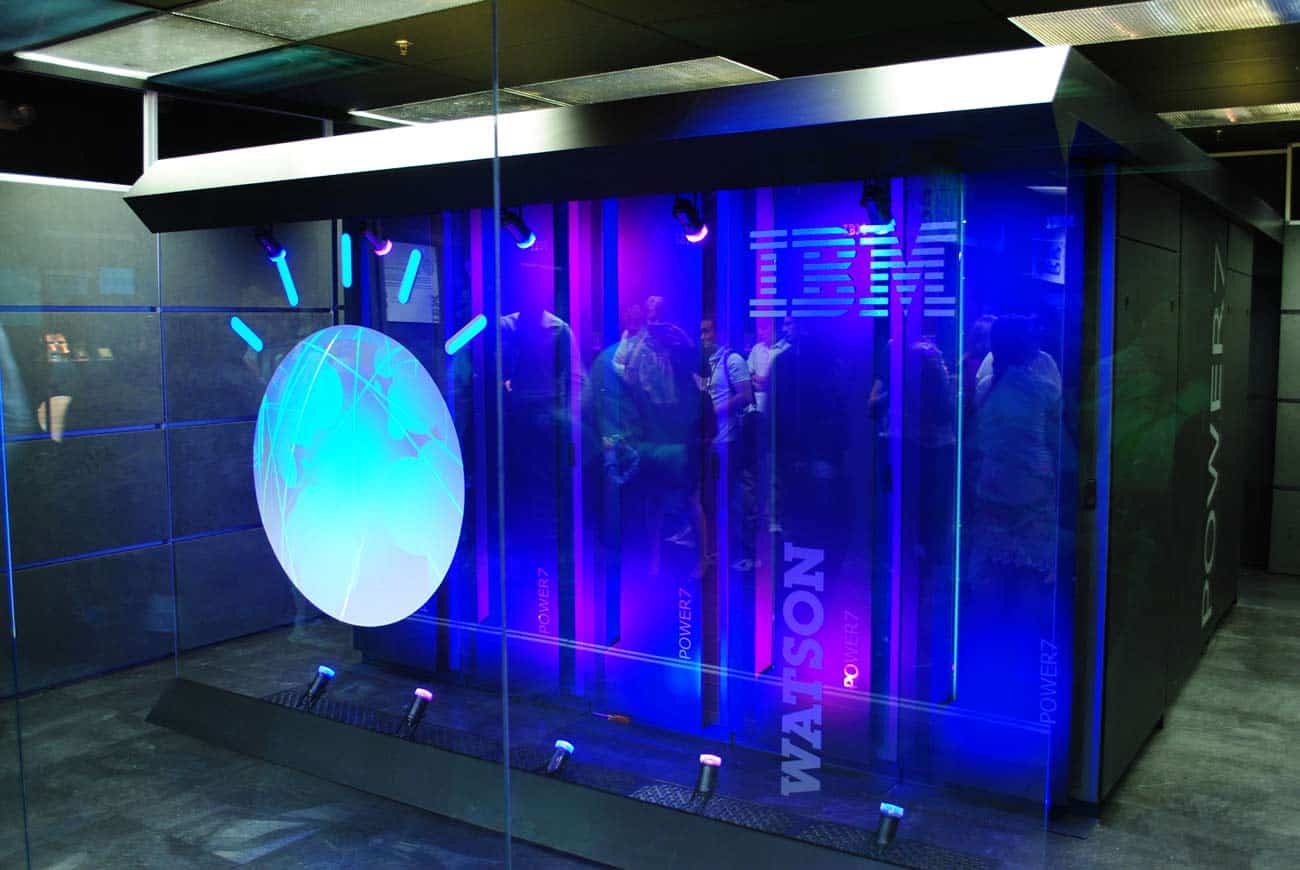 Then came Nelson Fernandes, who introduced Planet AI, a very cool tool that deciphers handwriting (even on 18th century manuscripts!) so definitely worth checking if you are into text processing!
After that, IBM presented their latest developments and gave a demo of some features of NodeRed (a product of the Watson team), which was great and quite accessible so something you can definitely use at home or for personal projects.
Definitely a good event to keep up with innovations in the AI scene, as their focus changes from one event to the next. To be updated just click this link!
Just a heads-up, this event is held in the morning, but it's definitely worth coming, so plan accordingly!
I'm only sad that Ben Gilburt, AI Ethics London's charming host, did not start the meetup by talking himself personally, as I really thought what he had to say was of great interest and would have been a perfect intro to this wonderful event.
Let's start by saying I was not expecting what I learned at this meetup at all, which is always a great sign that it's definitely worth going. When thinking about AI for Accessibility, I was far from imagining the approach that Microsoft and other speakers had taken to not only revolutionize Accessibility through the use of AI, was also in fact revolutionizing AI through Accessibility.
A great example of that was given by one of Microsoft's engineers, who told the audience that the typing machine was invented for the blind, to enable them to communicate, to write. Nobody intended it to bring the revolution it did along with it! Well this can be extended to many aspects and applications of technology, including AI, from text-to-speech to driving vehicles with one's gaze – or for now, one's wheelchair, which is being invented at Imperial right now.
To sum it up, it was great lesson on how empowering everybody makes for a better society, with concrete examples of the positive value it can bring.
Have you ever tried to beat your entire family at chess using Python? Well maybe not but David Howlett has, which made for a good story and a nice and fun demo. Definitely worth it if you're the kind of person that literally enjoys playing with code!
PyData's meetup are like that too, it's all about learning while having fun and also meeting people – they put a great deal of effort into bringing a sense of community in the audience, which kind of reminded me of my uni days in a nice way (who wouldn't want to go back to uni given the chance, eh?): first you're asked to introduce yourself to the person sitting next to you, and they also give people the chance to make what they call "community announcements" so you can pretty much advertise your job openings, or if you're looking for volunteers to teach code to girls or anything more or less related.
I'd say it's a great place to learn and meet people especially if you're new in the industry, as everyone is lovely and doesn't try to act smart and it's more about improving each other's knowledge.
To attend their next meetup, you can register here.
But the best is yet to come! 😁
Logikk is now introducing it's very own Meetup called Impactful AI London, which I will be hosted every two months. The first one on June 19th, so save the date!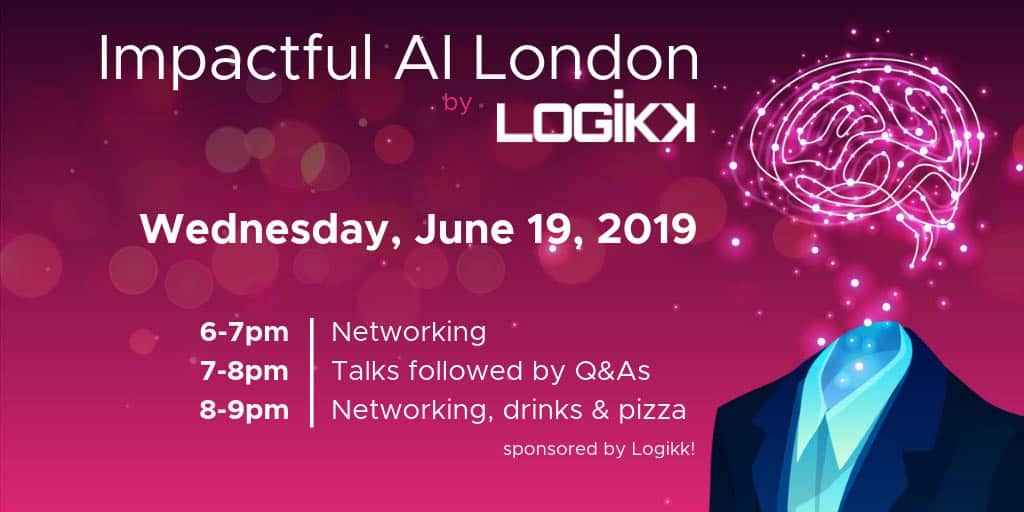 Our first speakers will be:

Dr. Janet Bastiman, Chief Science Officer at StoryStream.
Talking about AI Fails: why it is important and how can you begin to overcome bias in design and test.

Ryan Fox, Machine Learning Researcher at Cookpad
Talking about Snorkel: A dive into a new data paradigm

Dr. Sarah Bauermeister, Senior Researcher & Senior Data Manager at University of Oxford
Talking about how AI may help solve the dementia crisis

Location: 1 Poultry, London EC2R 8EN (Bank station)
If you want to be informed of all our future events, you can register here: https://www.meetup.com/Impactful-AI-London/.
We'd love to have you as a part of our community!
Get our latest articles and insight straight to your inbox
Hiring data professionals?
We engage exceptional humans for companies looking to unlock the potential of their data